Aimee Jefferson
Lifestyle Coach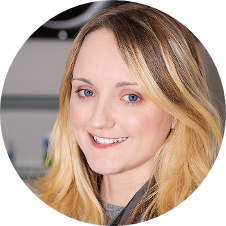 From July 2016 I've gone from graduate, to intern, and now a full-time Motus employee. A lot of change to experience in less than 2 months!
Throughout the duration of my degree, my interests developed first in rehabilitation, and then I gained an interest in exercise therapy. When I received an email about the internship here at Motus, I decided to apply as this was a growing area of interest for me. After applying I researched the company and noticed the approach was different to most commercial gyms, and this was not just generic personal training. From then I knew this was the right option for me post-university. And luckily Darren seemed to think so too!
I'm originally from a small town in East Northamptonshire, called Higham Ferrers. Once offered the internship I decided to say goodbye to my Mum's weekly roast dinners, and take the plunge to move to Stratford Upon Avon. This meant I was able to fully apply myself to get the best out of my internship at Motus.
The way Motus approach their clients is something I really loved seeing throughout my internship, and it was one of the main reasons I wanted to stay on here. The focus and time put into each individual, made it very different from my previous gym experiences. There was no feeling of intimidation, or the need to do what someone else is doing. The personalised experience for each client to meet individual goals is what largely appealed to me.
On first impressions with my 5"3" height, and looks of a 16-year-old, I might not seem like the typical 'personal trainer'. But by combining my passion of helping others to achieve their goals and improving overall health, I believe this will help me fit straight in here at Motus.
When I was younger I always remember being called 'sticky' or 'thin' by my peers. On one occasion my legs were even compared to French fries. And this was something that prompted me to gain an understanding in nutrition and fitness. Although I was thin, I was far from 'healthy'. Chips were a staple in the freezer and my favourite meal was Lasagne, not the perfect building blocks as I was growing up. I decided I wanted to change my body shape to become toned and stronger, and this is when I joined a gym. My first challenge was the intimidating nature of the weights section, this lead to the treadmill becoming my best friend. Not the best start for someone who wants to build muscle. Eventually I plucked up the courage to start incorporating weights into my routine, and this is where I began to make the progress I wanted. However, as a student, university life got in the way…and I found it a challenge to keep my fitness where I'd like.
At University I played what some would consider an unusual sport: Dodgeball. Which surprisingly was very high intensity, due to the amount of throwing and dodging throughout the games. I had phases with the gym where at times, I would've considered myself close to addicted with going almost every day. At other times I hardly went at all. Since starting at Motus I have been introduced to a larger amount of weight training, and now I love to squat and deadlift although I'm still working on my pull-ups. I have started to adopt a healthier lifestyle, and slowly but surely I'm reducing my much loved carbs…but still enjoying the odd burger every now and again.
Myself and Darren are collaborating together to firstly progress my experience with clients in the studio, whilst also allowing me to complete several courses to further my knowledge on training and nutrition. Essentially creating our own 'graduate training scheme'. This will allow me the opportunity to grow into my new role here, and achieve the goals I have set myself as well as help clients to achieve theirs.