Edward Benskin
Lifestyle Coach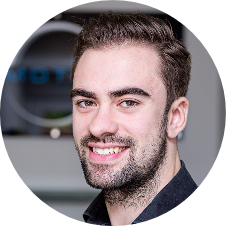 Feeling sluggish, lacking in motivation and the general feeling of 'what's the point in this?' That's where my experience comes in, taking that first step is the hardest and once you have done that you will never look back!
After years of playing sports at the county and international level I went onto Edge Hill University to study sports therapy. When I graduated in the summer of 2014 I felt the need for a break from the sports and fitness world. So I took a job at a local estate agents in Stratford upon Avon, this opportunity gave me a great insight into what barriers and issues typically arise for yourself when you start your journey.
A year of working in the sales environment and gaining good results from it made me realise that I had found my niche within selling but I lacked the passion for the housing market and the office environment. Much self reflection later and I knew I had to get back to my first love of sports and fitness. So I applied and got a job at Walton Hall leisure club where I gained access to a Level 3 Personal Trainer course and quickly found my passion and skill in training and coaching clients. After almost two years of working there as the Senior Fitness Instructor with over 20 of my own clients, I longed to work with a team of like-minded individuals who want the same for their clients and out of life as well. Luckily enough this is where I came into contact with Darren here at Motus. I joined Motus because of their dedication to their clients and their views on how the health and fitness industry should be.
I take great pride in how my clients do, and the best aspect is seeing how they grow and develop and become more confident in themselves. Yes, being toned is amazing, but this is not the be all and end all. Seeing that person become more confident, learn how to train and develop that self-belief is the best part of the job for me.