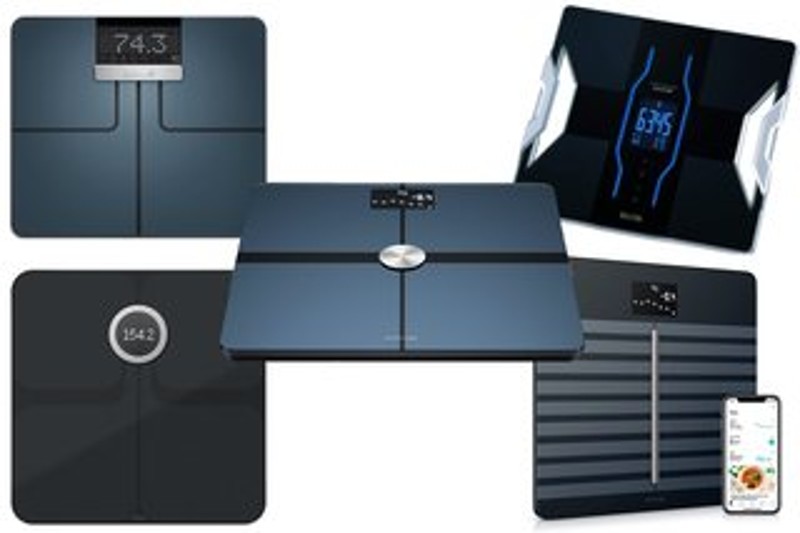 What Smart Scale should I get?
Budget Choice
The Renpho body fat scale is £30 range offers great value for the quality and accuracy. It connects with an app on your phone to let you track changes in your weight and physicality over time and even syncs with other apps such as fitbit. It's available in both black and white however, the scale itself is on the small side.
Mid-Range Choice
Our favourite mid-range scale is the Withings Body+ available for £72. It has a convenient app friendly approach and an on board weight chart that shows you your body fat trend so you don't need to check on the app after use.
Alternatives if have other devices:
FitBIT Aria 2 £120 - best for fitbit users
Top Range
Our favourite scale is the TANITA RD-545 which is priced at £443.45
It gives you much more information than your standard smart scale. Each of your arms and legs, as well as your trunk are separately analysed, providing insight in your muscle balance and body fat storage in each location. It uses dual-frequency BIA technology, something which used to be exclusive to professional models, meaning it uses two separate currents, ensuring even higher accuracy. You can wirelessly share information with your smartphone and view your results on either the My Tanita app or similar apps such as Google Fit or Apple Health. It has clear and helpful graphs and enables you to track your goals and monitor your progress all in one place.Read more information on Why Tanita is best?
There is also the Tanita BC-545n priced at £196.44 however it has no app or bluetooth connectivity which limits its functionality. -
If you have any questions about tracking your body composition or which scale to get please contact us at info@motustraining.co.uk.