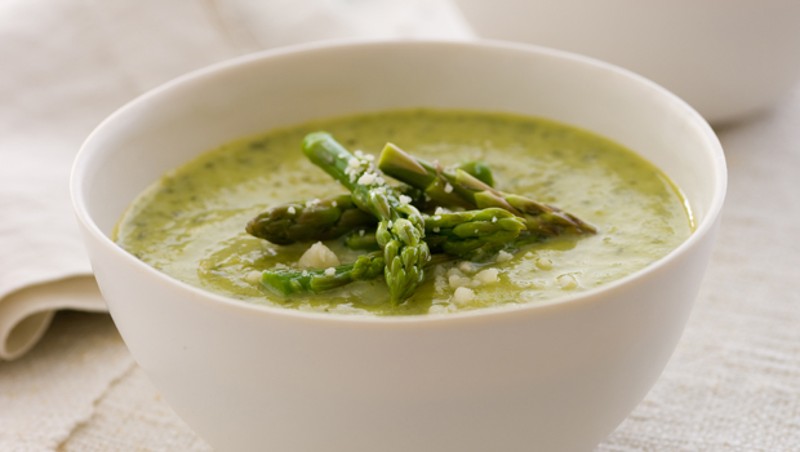 Ingredients:
25g butter
1 tbsp avocado oil
350g asparagus, chopped (reserve a few tips and discard the very woody ends)
3 shallots finely sliced
2 garlic cloves, crushed
2 large handfuls spinach
700ml vegetable stock
Olive oil for drizzling
Method:
Heat the butter and avocado oil in a large saucepan and fry the asparagus tips for a few mins until soft. Remove and set aside.
Add to the pan the shallots, asparagus stalks and garlic and cook for 5-10 mins until soft. Stir through the spinach, pour over the stock, bring to the boil and the blitz in a food processor or with a hand blender.
Season to taste and add hot water if too thick until desired consistency is achieved.
Ladle into bowls and sprinkle with the asparagus tips and olive oil.