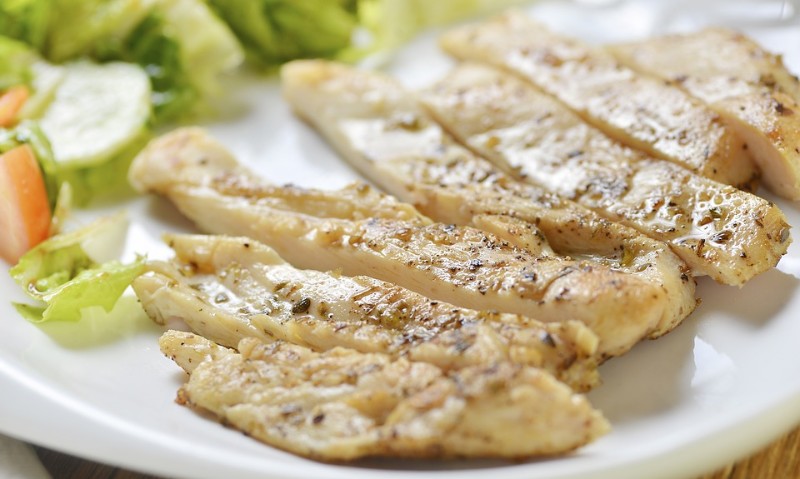 Lime & Chilli Turkey
Ingredients:
4 packs of turkey breasts cut into strips
3 peppers, any

colours

, cut into chunks
2 red onions, cut into chunks
2-6 chillies, chopped
1 heaped teaspoon of paprika, dried coriander, crushed chillies, cumin, sea salt & black pepper
3 tablespoons extra virgin olive oil
Jalapeno peppers - as many as you want!
Juice of 1 lime
Optional: tomato salsa, guacamole, iceberg/romaine lettuce
Method:
Pre-heat the oven to

200C

/

440F

, gas mark 6
Mix together all the ingredients, except the turkey and the lime and place in a large tray.
Add the turkey on top and squeeze the lime juice on top.
Cook in the oven for 30-35 minutes or until the turkey is cooked through and the juices run clear.
If required, serve on a bed of lettuce with the salsa and guacamole.
Alternatively make a wrap using a lettuce leaf.