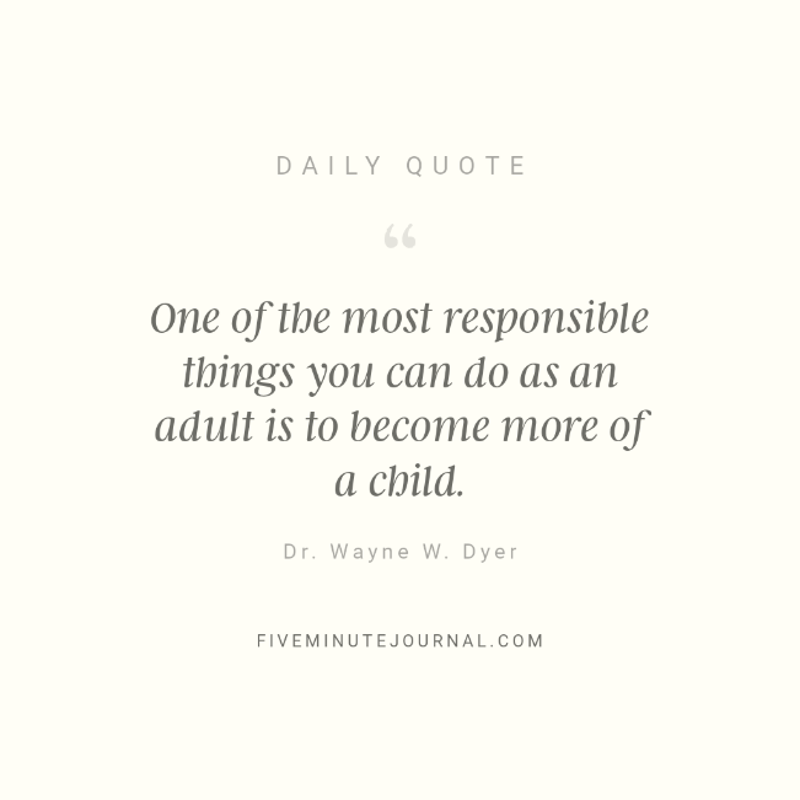 Hello all you Motus followers…..it's been a while since I shared any thoughts directly with you. On this beautifully sunny day, my Five Minute Journal App gave me this quote:
It reminded me of the paradox of my own youth. When we are young we spend all our time wishing to be grown up. What will it feel like? When will I feel grown up? And then later in life we long for the carefree feeling of being young, and make attempts to revisit and recapture it.
Darren and I have been doing a presentation about Adultitis. Here's the definition:
Adultitis is a common condition occurring in people between the ages of 21–121, marked by chronic dullness, mild depression, moderate to extremely high stress levels, a general fear of change, and, in some extreme cases, the inability to smile. Patients can appear aimless, discontent, and anxious about many things.
Our presentation is all about taking small steps to identifying the stressors in our lives, and eradicating them. So that you don't end up looking and feeling like this awful picture of Carole Burnett!
Many of my middle-life clients tell me how lost they feel, that they've forgotten what the point of it all was, and that they are stuck on a treadmill. They feel choice-less. And all the time aware that they should be chasing this elusive thing called Happiness.
And so often this is about taking back control. About choosing to do something, however small, that is different and is in the realms of 'want to' instead of 'should'. And if that isn't being responsible, I don't know what is!
When you Google Adultitis, many of the search results relate to an artist called Jason Kotecki. His art is dedicated to recapturing that silliness and joy. Personally, I think he's a bit Spike Milligan, and that makes me smile. Here's an image I found that isn't copyrighted, which says it all…
If you think you are suffering from Adultitis, come and talk to us. We understand how you are feeling and we can help you break free.
And for the sheer exuberance of youth, look no further than this fantastic video clip from Ferris Bueller's Day Off. Go on, have a dance around!