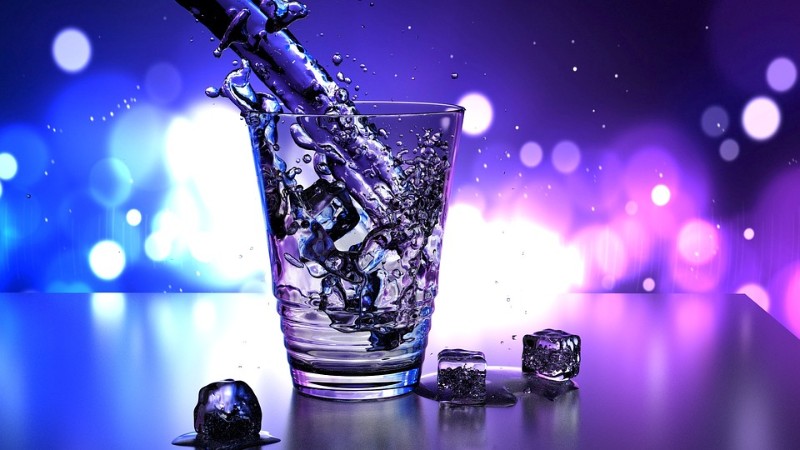 It's life Jim, but not as we know it
This line popped into my head when I was thinking of how to start this blog about my recent experience of doing a cleanse. As Dr 'Bones' McCoy was often heard saying to Captain James T Kirk, it occurred to me how relevant it was, given what I'm about to share with you.
I've watched Darren and a few other stalwarts go through the cleanse on a regular basis during my time at Motus. And every time, I said to myself 'I can't do that'. But this year, I've been working hard on my fitness and nutrition, and I reached a stage where I felt my body would benefit from a re-boot. So I put my hand in the air and asked whether I could do a cleanse.
Well, let me tell you, it's been absolutely fascinating. Darren warned me that I'd spent a lot of time in the bathroom, and he was right. My digestive system became very efficient (yes, that's a euphemism), and on occasions I was glad not to be seeing anyone or going anywhere! Overall, it was much much easier than I thought it was going to be. I had a little headache on Day 2 from the caffeine withdrawal I presume. And I found that eating cold vegetables out of a tupperware box when I was on the go was extremely unappealing and that I'd rather go hungry.
I went into it expecting to struggle with the loss of tea and coffee. My Dad used to bring Mum tea in bed every day. And when any of us children were at home, we would also be brought a cup as a wake-up gift. So my morning cup of tea has become quite the thing, and I was very concerned how I'd cope.
I decided I'd keep a little notebook and jot down thoughts as I went along. I learned very quickly that it wasn't the actual caffeinated tea first thing in the morning, it was the feeling of being in bed with a warm drink, it was somehow comforting and a life-long habit. I also noticed that when food became fuel, I couldn't eat as much of it. Without pleasure, my appetite disappeared. I began to listen to my body far more effectively. As a habitual plate-finisher, this is new territory for me. My little notebook filled up with observations and feelings about food, highlighting some unhelpful patterns that have challenged my relationship with food.
Apart from feeling sleepy the first day or two, I didn't experience any unwanted side-effects. I felt energised, light, cleansed. My skin was amazing, my hair was shiny, and I felt fantastic.
Without doubt, the biggest impact came from the caffeine-free week. I felt for the first time as if I was experiencing life as it happened in real time, rather than in Fast Forward. One of my challenges is suppressing my feelings, especially the less helpful ones. Without caffeine, I was able to process those feelings more helpfully in the moment. The cleanse was quite an emotional experience for me, and it's unearthed some deeper truths for me which I'm keen to explore.
Since finishing a few days ago, I'm committed to a 50% reduction in caffeine to start with. It's giving me the bends, and I don't like that feeling. I'm also now really savouring what I eat, noticing my body's response to it, which is something I didn't pay attention to before. I don't want to lose that radiance. And I want to carry on feeling more present in my life, more in the moment.
So I used to experience life (Jim), but not quite as it really is. What a fantastic gift!