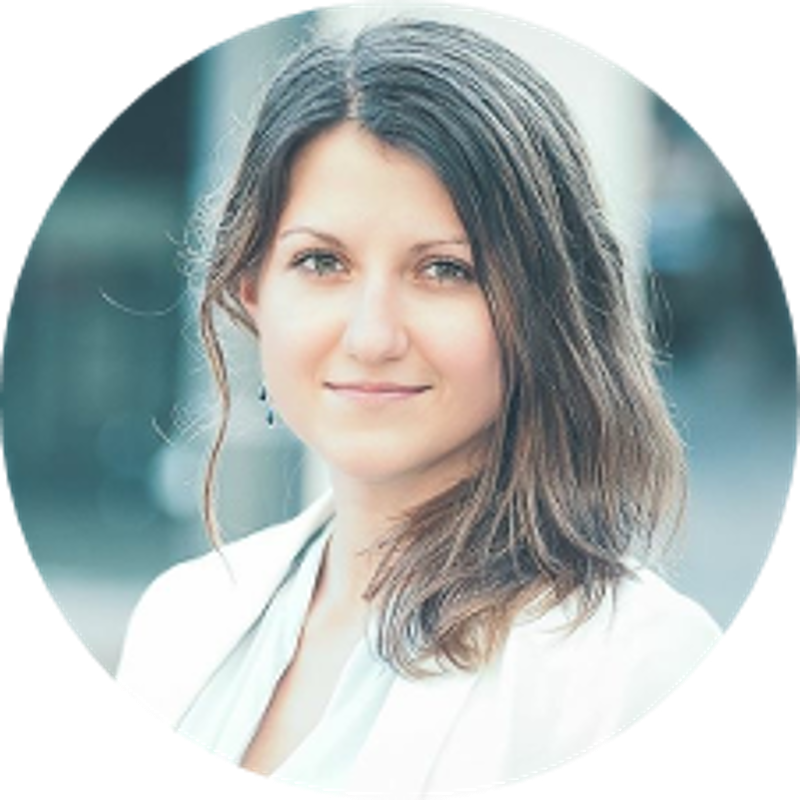 Marta Anhelush DipCNM mBANT CNHC

Nutritional Therapist
I believe that wellness starts from within and anyone can achieve it with the right help and motivation. As a qualified and registered Nutritional Therapist, I have a passion and determination to help people feel their best. Quite early on, I understood that having a good, so called 'balanced' diet is often not enough to achieve optimum health and wellbeing. Ever since, I've been interested in a variety of lifestyle modalities and therapies that can work together to help you not only be free of chronic disease but also feel great both mentally and physically, helping you to achieve your goals and dreams. That's why I am delighted to work with Motus, and the team of professionals, who are all experts in their own field.
With our current diet being deprived of nutrients, widespread pollution and high incidence of chronic disease, the importance of nutrition has never been greater. It is no longer as simple as changing the amount of carbohydrate you eat every day or adding a few portions of vegetables. The wealth of research on the impact of nutrition on health is tremendous and this knowledge is quickly changing our understanding about health and disease. I love being a part of this change and feel privileged to be able to help you on your personal journey.
I believe that health requires commitment and that dietary and lifestyle changes are not quick fixes. However, I also appreciate that our lives nowadays are often busy and stressful and it is difficult to know what to do, especially when we are bombarded with conflicting information. That's why I take time to get to know you and uncover your relationship with food, your daily routine and your mental state. This not only allows me to determine what is the best strategy for you, but will also help you to connect the dots between your symptoms and their causes. Better understanding leads to better outcomes with fewer challenges on your journey.
Since qualifying as a Nutritional Therapist with the College of Naturopathic Medicine, I've been working in the health industry alongside my private practise. I speak to practitioner and the general public every day, advising them on nutrition and the latest research. I also write and give talks as well as occasional lectures on a variety of topics.


My approach and ethos:
Finding the balance - I don't want to advise a plan that you will find difficult or stressful. I listen and try to understand you, so we can work together creating long lasting results.

Being a role model - I don't just tell you what to do because that's the right thing. I do all those things too. That's why I understand that sometimes it can be hard, life can get in a way. This gives me a better appreciation of our human nature, helping me to be a better practitioner with real expectations.

Finding the root cause - everything from my questionnaire to the consultation and feedback is structured in a way to get to the deep causes of your symptoms. Sometimes this may mean doing some additional testing, by doing so however, we can achieve more in a much shorter period.

Prevention - I always have goals with my clients, we talk about something they want to achieve and why that would make a difference in their life. Motivation is important, because it makes it a bit more real. Even though we focus on certain areas I always look for other things that need attention. By doing the work now, we can prevent things happening in the future.

It's a mutual agreement - I give you my expertise and knowledge and I spend the time to help you in making it happen. Equally, it is up you, to commit, trust me and make the changes, at your own pace.

Never stop learning - Nutritional science is constantly evolving. Every day we learn something new. In order to provide you with the best service, I never think that I know it all. I live and breathe nutrition, reading journals every day, learning from experts in different fields and acknowledging my weaker areas so I can improve.

Be open minded - I take a pragmatic approach and don't take things for granted. I am open to new ideas but I always research them for myself first and try to look at both sides to make well-informed decisions.