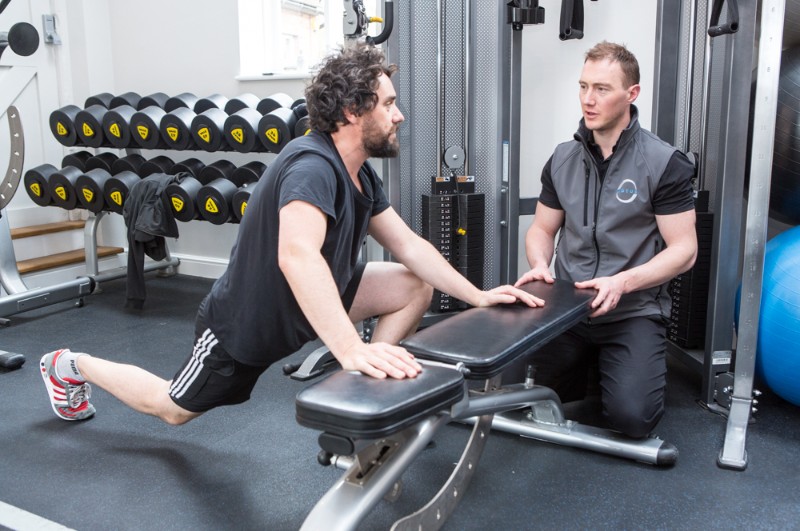 More and more people are turning to Personal Training as it is the fastest way to achieve results. At Motus Training, we pride ourselves in offering the highest standards of personal training - our trainers are some of the best qualified and most experienced you will find. Our scientific knowledge produces evidence-based programmes which we promise will deliver you results. For example, we offer BioSignature Modulation - the first system to be able to genuinely promise site-specific fat loss, as part of our Personal Training service.
As well as writing the best training programmes, we also aim to deliver top quality service. Our trainers will always be smart, punctual, will return phone calls and emails quickly and be ready to offer you all the support you need in changing your lifestyle.
At Motus, we specialise in weight/fat loss and sport-specific training, but our team have a broad experience ranging from injury rehabilitation through to boosting energy levels and improving every-day strength. We can help anyone who wants to look good and feel good.
Many people think of Personal Training as an exercise session with someone there to 'motivate you'. Personal Training with Motus Training is much more than this. Firstly, one of our trainers will take you through a thorough consultation and assessment. This information allows us to provide a programme that is truly personal - designed for you, your body and to suit your individual requirements. Together, we will then formulate a plan to ensure you achieve your goals.
Your training will take place at our bespoke, private studio on the beautiful Alscot Estate just outside Stratford-upon-Avon, Warwickshire. Opened in early 2011, our studio combines the perfect private setting so you can focus on your training with specialist equipment to help you get results as fast as possible. There are also private showering and changing facilities, complimentary toiletries, tea and coffee and a towel service. Our facility is unique to the area and one of the finest in the country and we are proud to offer our clients an environment that cannot be rivaled by other Personal Trainers based in Stratford-upon-Avon, Warwickshire or the Cotswolds.
To arrange a free consultation or for more information call 01789 450 141 or use the "free consultation" button on the right