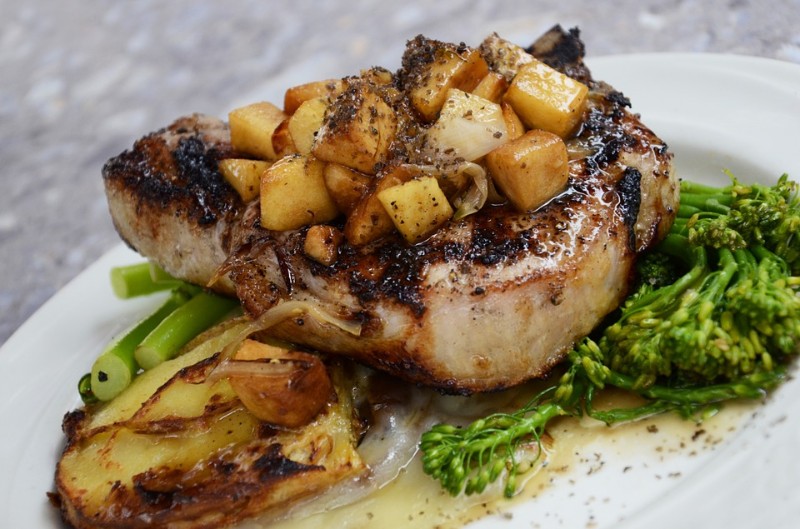 Pork celeriac and garlic
Ingredients
1.5-2 kg piece of boned Pork (skin removed)
1 tblsp avocado oil (or similar)
2 medium celeriac,
1 small bunch thyme
2 garlic bulbs, peeled.
300ml vegetable or chicken stock
2 bay leaves
Salt and pepper
Preparation
1. Preheat the oven to 220 degrees C/gas mark 7. Season the Pork with the salt and pepper and rub with the oil. Rub the skin with salt and lay over the joint. Place in a casserole dish and roast for 25-30 mins until the joint is golden.
2. Peel and slice the celeriac. (Slice approximately 5 mm thick )
3. Remove joint from oven and set the oven to 140 degrees /gas mark 1. Remove crackling (skin) and set to one side for later. Remove joint and layer celeriac in the bottom of the casserole dish sprinkle over thyme, salt and pepper.
4. Place pork on top. Add garlic cloves, stock and bay leaves. Cover and cook for a further 3 hours.