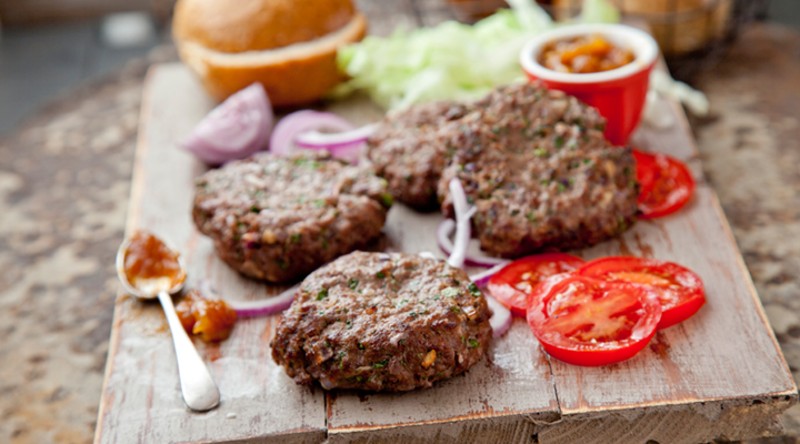 Ingredients
· 1kg/2¼lb minced lamb
· 1 tbsp coconut oil
· 2 garlic cloves, crushed
· 1 medium onion, finely chopped
· 2 sprigs of fresh rosemary, finely chopped
· 3cm/1¼in piece of fresh ginger, peeled and grated
· 1 Handful of sunflower seeds
· 1 red chilli, de-seeded and finely chopped
· ¼ tsp ground turmeric
· 1 tsp ground cumin
· 1 Handful of fresh coriander finely chopped
· 2 sprigs fresh mint, finely chopped
· flaked sea salt and freshly ground black pepper
Preparation method
Cook the onions and garlic in the oil until soft.

Place ALL the ingredients including the onions into a large bowl and mix until well combined.

Divide and shape the mixture into 8-10 burgers.

Place the burgers on a cling film-covered tray and keep them in the fridge to relax for at least 30 minutes.

To prevent the burgers from sticking, brush with a little oil before cooking in the oven.

Place in a pre-heated oven at 190 degree C/375 degrees F for 20-30 minutes.