Sue Sharp
Associate Coach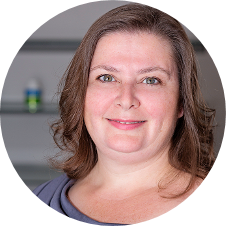 Hello!
I'm Sue and I've been a workplace and personal development coach and trainer since 2006.
Coaching is about helping you to set and meet goals in just about any area of your life. For example:
Stress management

Confidence

Self-esteem

Time management

Career/career change

Romance/relationships

Communication

Dealing with change

Leadership

Health

Motivation

Managing emotions
As we work together I'll be both your champion and your accountability partner. You'll overcome hurdles that have held you back in the past, so that you can design and live into a life that fulfils and excites you.
Clients typically discover solutions which are the perfect fit for them. They often make transformative changes, such as growing confidence and successfully managing times of major change, or finding ways to move forward when they've been feeling profoundly 'stuck'.
The questions you're asked will help you to uncover your own best thinking and connect to your innate resources and deepest wisdom. I may also share ideas from the fields of business, psychology and neuroscience to help you to deepen your understanding of yourself and those around you.
If you're interested in discovering more, then please get in touch.
I offer a free 30 minute Discovery Session where we can explore what you'd like to get out of your coaching and we can agree a programme that works for you.
I look forward to hearing from you.
LinkedIn: https://uk.linkedin.com/in/sue-sharp-03710812

For more information or to make an appointment, please contact the Motus Office Team on 01789 450141.