The Nutritional Decline Over Time
The reason why you need supplements in your life.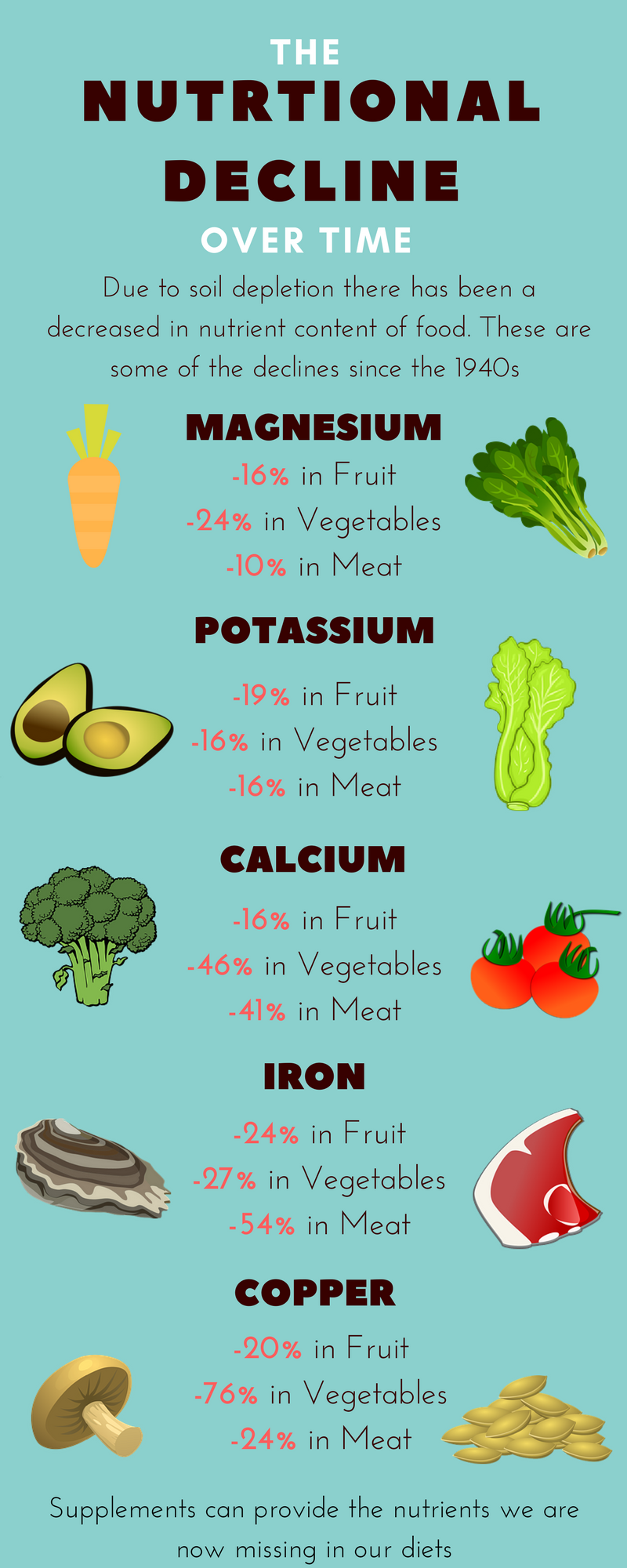 Over time, our food has become less nutritious because of the increase in manufacturing processes that our foods are subjected to. Fruit, vegetables and meat now have fewer vitamins and minerals than they did 40 years ago. This is why it is becoming increasingly necessary to include supplements alongside a healthy, balanced diet. Supplements ensure you have sufficient nutrients to maintain good health.