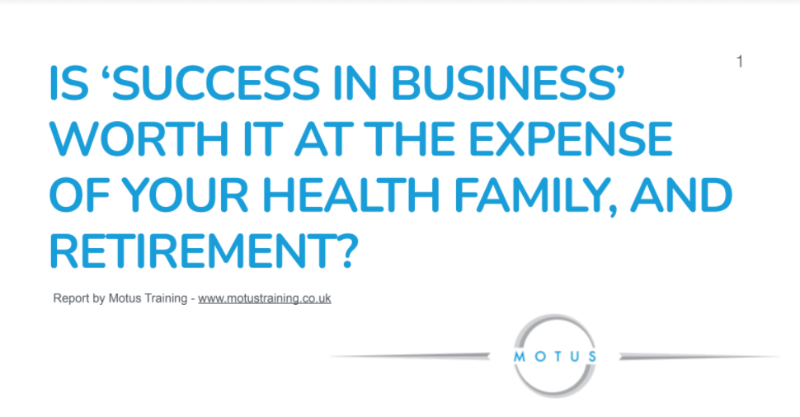 Is Success in Business worth it at the expense of your Health, Family and Retirement?

Download the report HERE

Perhaps we also know people who have had a very successful career, but who's personal life has turned into a bit of a car crash...

It's a topic that comes up frequently in conversations with our clients; sometimes it's a worry about the future, sometimes a current frustration, sometimes it's regrets, sometimes guilt

Or, for others at a different stage it's a realisation; a realisation that stimulates looking forward, taking and making changes - planning and shaping the future in a different way

Too many business owners and senior execs feel that their business or career negatively impacts their health, wellbeing and personal relationships

During this report, our aim is to:
1. Take stock of where you are right now when it comes to your health
2. Challenge some of the assumptions or 'myths' that surround this topic of so-called "work/life balance
3. Present some alternative approaches and possibilities for making a change and how you can excel in every area

We probably all know somebody who has created a large amount of financial wealth, but their physical or mental health has suffered - perhaps they never even got to really enjoy the fruits of their labour.
Download the Report HERE