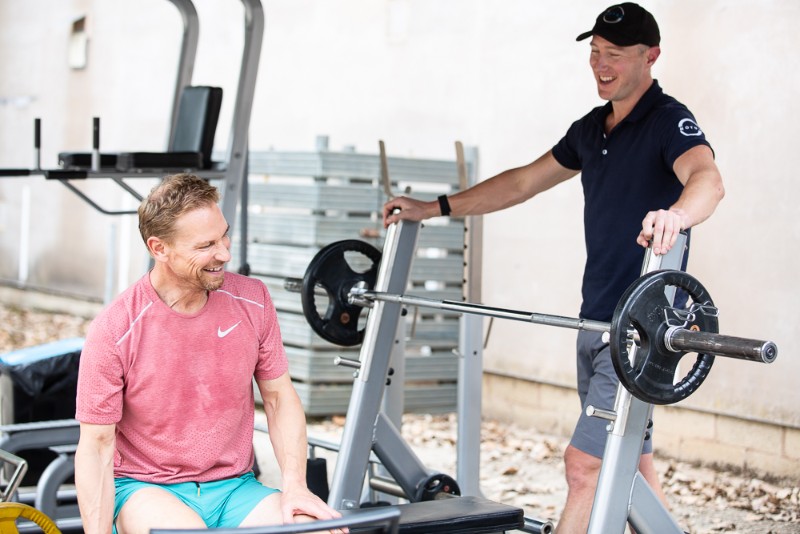 Hi all,
We often get asked who we work with
What type of people?
What type of businesses?
So in case you were wondering too, here's your answer...
Typically, we work with successful business owners and senior execs who…..
Want to prioritise their health, but aren't sure how, or struggle to do it on their own

Understand the need for a long-term approach

Want more ENERGY, better FOCUS and to feel LESS STRESSED

Have tried lots of things before,but nothing has stuck

See health as in INVESTMENT

Appreciate that by improving your health it will have a positive impact on every area of life
When it comes to businesses, we work with small businesses <100 people or teams within larger businesses (I'll resist the name dropping thing) who…
Know that healthy staff = happy staff

Want to support their people so that they can perform at their best, which in turn will mean the business performs better

Appreciate the demands our careers can place upon us physically, mentally, personally and professionally

Are prepared to invest in their people as it's a win/win

Want to attract and nurture the best talent and recognise that many people are looking for more than just £ when it comes to rewards and benefits
I should add schools to this too - over the past year we've done some coaching and training programmes for both teachers and children, which has been brilliant!
So if you're a "yes" to any of the above, you're in exactly the right place - we should talk!
What's the best way for us to get in touch?
If not, (and I don't mean to be rude) the truth is we're not a good fit to work together and you should consider unsubscribing from these emails.
Of course, you're more than welcome to remain part of our community if you wish and like the content we produce
By the way, the best place to find all our article and content is now on our website, www.motustraining.co.uk NOT social media which we've taken a break from
Thanks,
Darren