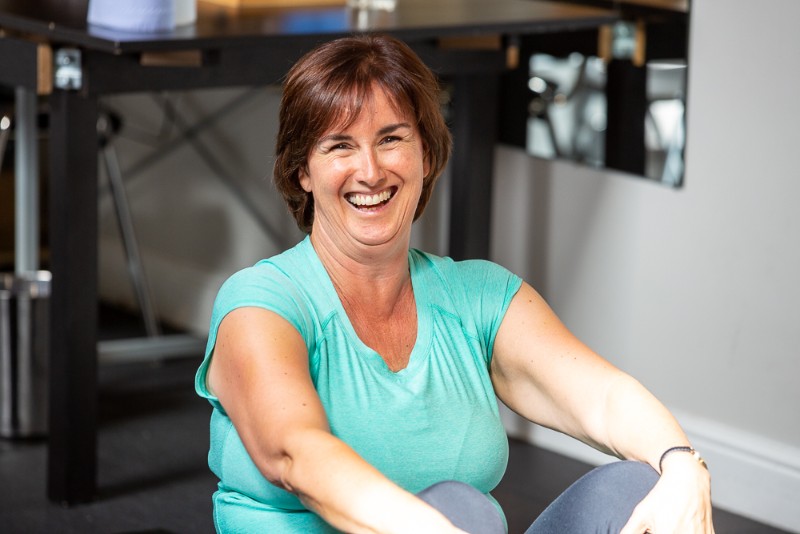 When we embark on our individual health and fitness journey's its natural that we want to see quick progress

We all want our results IMMEDIATELY

Which is why the classic "Lose a stone in a month" / "drop at least 2 dress sizes" / "visible abs in 6 weeks" weight loss and diet plans are attractive

"We'll only have to put in the effort and endure the pain for a month" we think

Deep down we all KNOW that REAL, SUSTAINABLE LONG-TERM change takes time
✅ Time for lifestyle changes to become HABITS
✅ For habits to become a LIFESTYLE

And we need to be thinking not about weeks; but about months, years...decades even!

Take Jane for example:

Jane's 58 and has made some simple but effective changes to her lifestyle meaning that over 6 months her weight loss results have been really consistent

She HASN'T done a crash diet
She HASN'T starved herself
She's NOT doing HIIT sessions at 5am

She DOES
> Enjoy a glass of wine at weekend
> And cooking and eating nice meals with her family

If you look closely at the graph, you can probably hazard a guess at when she took a weekend away (when that was allowed!), when it was her birthday and of course Christmas and New Year!




These events are just mere bumps in the road

Part of the journey and to be expected

That is LIFE and its OK for that to happen

Could she have lost the same amount of weight in a short period of time?
Yes, absolutely

But you can bet she probably wouldn't be where she is now - in fact there's a good chance it would have rebounded and she would have been back to square one

But now she has these NEW HABITS and a different MINDSET, she will continue the downward trend of her weight loss

Whilst at the same time an UPWARD TREND of her CONFIDENCE, FITNESS and HAPPINESS….which we haven't even mentioned yet!


"I'm really pleased with the progress I have made with the support of Aimee and the Motus team. She has helped me find a way of eating that fits in with my lifestyle and I can see and feel the results. I have already dropped one dress size and look forward to getting back into my size 12 skinny jeans!"

"Always good to know you're never too old to change!"

Well done Jane, we're all really proud of you and sure this will inspire others!